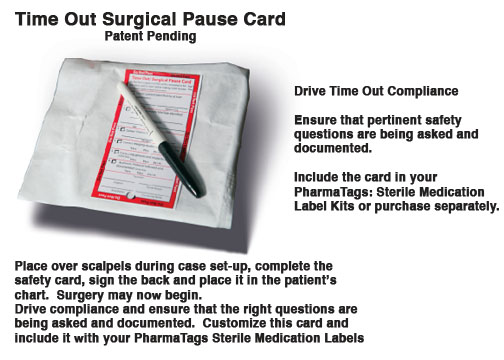 The Time Out Surgical Pause Card includes 6 important questions to help you comply with the Time Out Procedure such as:
Two Patient identifiers are documented
The correct surgical site is identified
The correct patient surgical position has been achieved
and more!!!
The Time Out Surgical Pause Card when placed over the scalpels also acts as a reminder to perform the Time Out procedure before the initial skin incision.
Comply with JCAHO's Time Out Procedure
Customize this product if needed and include it in your sterile label kits if desired.
For more information on this innovative product, please contact your distributer or RMAC Surgical Inc. directly at 1 888 299 2661.
Free samples provided